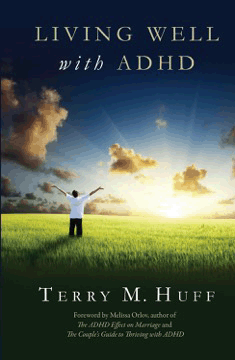 Living Well with ADHD
"An empowering book!" —Melissa Orlov
Discover ways to live skillfully with ADHD and take charge of your life. Terry Huff shows you the path you can take to living mindfully and competently with ADHD.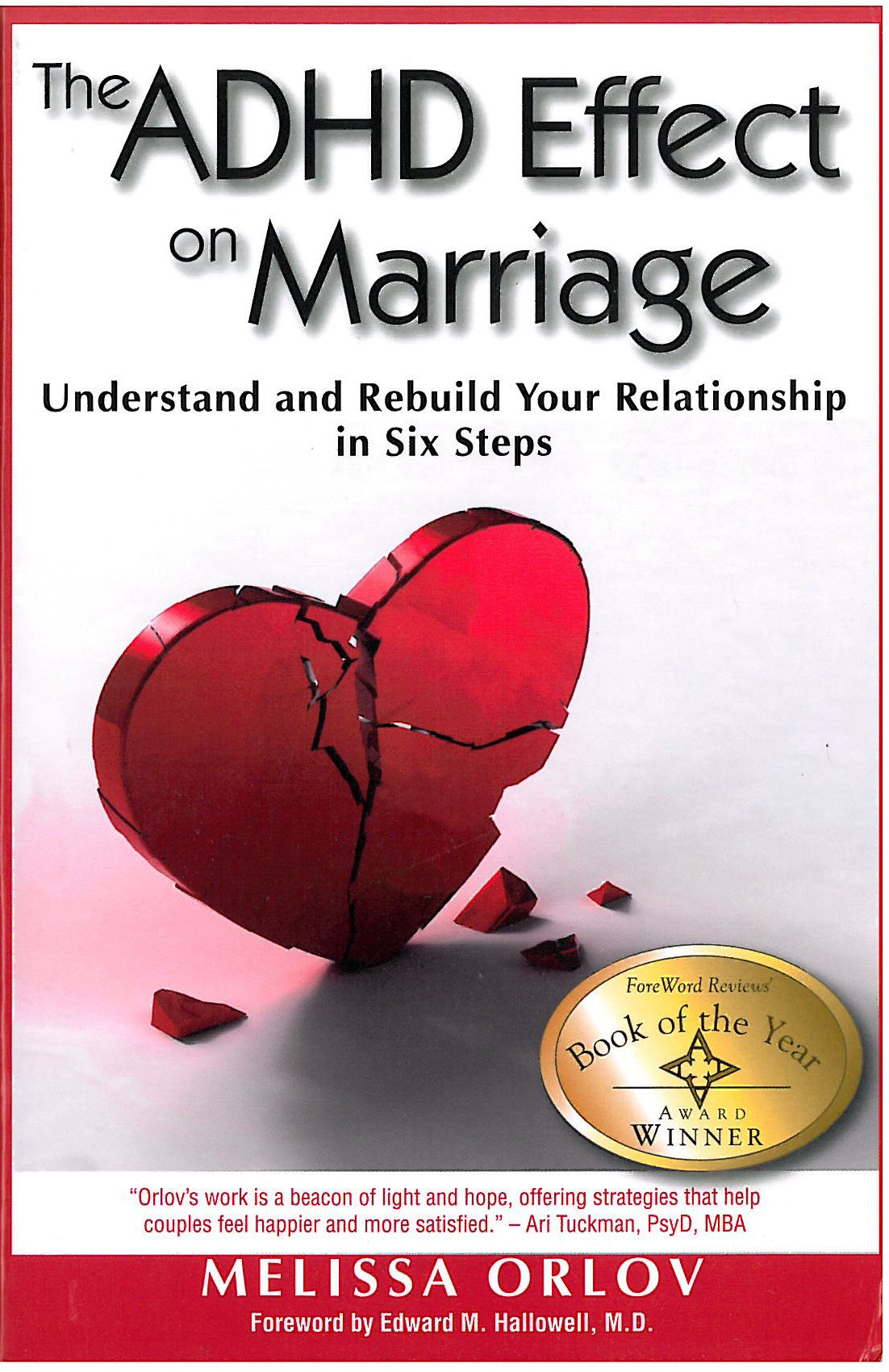 Gold Medal Award Winner - ForeWord Reviews
..."A life-saver of a book" -Dr. Ned Hallowell
Renew the love and joy in your marriage. Orlov shows you how in her book.
Updated January, 2020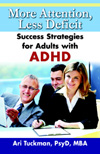 Possibly the best adult ADHD book around! A fresh useful look at adult ADHD
Now Available!
Summary
Now Available!
Is ADHD a curse or a blessing—or a neurological difference that you can thrive with? Living Well with ADHD accepts the scientific evidence that ADHD can have disabling effects, but it challenges "disability thinking." It is less about coping with disability than using abilities; less about changing your brain than living skillfully with it. Living Well with ADHD presents a different way to think about your difference. it encourages you to take charge of your life. It is not about overcoming a problem, but living mindfully and competently, and making the best of your creative potential.
Not since Dr. Edward Hallowell and Dr. John Ratey's Distraction series have I read such an empowering book on ADHD."—Melissa Orlov, award-winning author of The ADHD Effect on Marriage and co-author of The Couple's Guide to Thriving with ADHD
Terry Huff, expertly and with a personal touching voice, describes the various ways to tap into inner resources for awareness and self-directedness. Rooted in m mindfulness practice applied to daily living, these strategies can be liberating, healing and surprising—showing what is possible, often beyond our own expectations"—Lidia Zylowska, M.D., Co-founder of UCLA Mindful Awareness Research Center
Chapter One Who Your Are and Who You're Not
Chapter Two Wash One Dish: How to Activate Attention and Sustain Effort
Chapter Three Attentive Listening and Mindful Speaking
Chapter Four Bonds and Binds: ADHD in Relationships
Chapter Five Unplugging
Chapter Six Creating
Chapter Seven ADHD is Funny...and It's Not
Chapter Eight Success Stories
Chapter Nine The Color of Life: Living Skillfully with Your Emotions
Chapter Ten A Labor of Love
Appendix Starting and Leading an ADHD Support Group

News From ADD WareHouse and MyADHD.com
Learn about new books, treatment and assessment tools, ADHD research, articles, Q & A and more.
A.D.D. WareHouse
3150 Willow Lane, Weston, FL 33331

Call Mon-Fri 9:00 am to 4:30 pm
Phone: 954-412-1332
Fax 954-206-6955
© Copyright 2021- - A.D.D. WareHouse / Specialty Press Inc.